All Downloads are free, enter your registration key to activate additional features.
 These downloads are free to use, Register your software to unlock the full functionality.


BigComm Gen 4 Downloads



For Windows
BigComm Pro for Gen 4  (Approximately 84 MB)                    Download
MegaLogViewer BigStuff3 Version 4.4.00 (37.8 MB)              Download
(Now supported Gen4 Tune editing and AutoTune!) 
For Linux or OS X (You will need to install Java 8 or Java 11)
BigComm Pro Beta for Gen 4 (Approximately 53 MB)                Download

BigStuff3 Gen 3 Downloads. - No Firmware updates needed.

For Windows XP, Vista, Windows7, Windows 8 & Windows 10
BigComm Pro version 3  (Approximately 69 MB)                    Download
MegaLogViewer BigStuff3 Version 4.4.00 (37.8 MB)              Download
(Now supported Gen4 Tune editing and AutoTune!)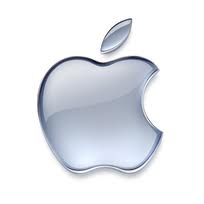 BigComm Pro & MegaLogViewer BigStuff For Mac OS X 10.7+
 BigComm Pro version 3 (Approximately 93MB)                 Download
MegaLogViewer BigStuff Version 4.1.06 (68 Mb)               Download

For Linux
BigComm Pro version 3 (Approximately 30 MB)                Download
MegaLogViewer BigStuff Version 4.4.00 (3.5 MB)             Download

Android
BigDash v 1.6.08 (6/13/2018)                       Download
Big Replay Upload  1.6.08 (6/13/2018)     Download
Beta Version
BigComm Pro for Gen 4 Beta  (Approximately 95 MB)                    Download Windows Beta

BigComm Pro for Gen 4 Beta for Linux and OS X                           Download Linux Beta