BigStuff3 just got Simpler and more Powerful than ever!
When it comes to modern horsepower, the most important tools are no longer found in your toolbox. Just think, in the 1980's Top Fuel dragsters made about 2500 hp using a 500 cubic inch Aluminum Hemi headed engine on Nitromethane, today there are drag and drive cars that crush these numbers! No Nitromethane and they can drive thousand(s) of miles between refreshes. Why? One big reason is a matter of optimizing all aspects of the engine and improving efficiency. This demands the tools to gather data to understand what is happening inside the engine at the completely and identify opportunities to improve efficiency. EFI has brought new capabilities to enable maximum efficiency, but also additional complexity getting started. Together BigComm Pro and MegaLogViewer bring you the power to capture, view and analyze vehicle data as your engine produces it, then act upon it. These easy to use applications simplify making changes and even offer recommendations and automatic correction using data analytics at a level that is not offered by any other automotive tuning solutions.
Now supporting Gen 4 and Gen 3!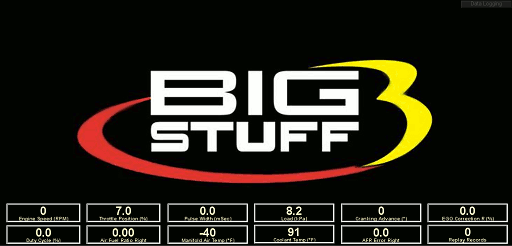 BigComm Pro Now Available!
Download Now Purchase Registration
2)
Purchase a registration
- Choose
BigComm Pro Single
if you only tune 1 BigStuff3 or
BigComm Pro Tuner
if you tune multiple BigSuff3 ECU's
BigComm Pro Features:
Support for Windows XP, Vista, 7, 8, 10, 11, OSX 10.7+ and Linux
All BigStuff3 Gen 4, Gen 3 Firmwares 076 and up, no updates to your box are needed!
Auto Tune! 
Add, Create or Customize dashboards to work for specific calibration steps, or just to look better
Add Create or Customize Tune and Dyno Views just for your specific calibration needs.
Unlimited length data logs
Triggered Logging based on any criteria you need.
Difference Reporting to compare Calibrations
Automatic Restore Points
Integrated logging with log based tracing
Table editing tools and functions
Editable 3D Table Views
Seemless offline tuning
Much more, you will be amazed!